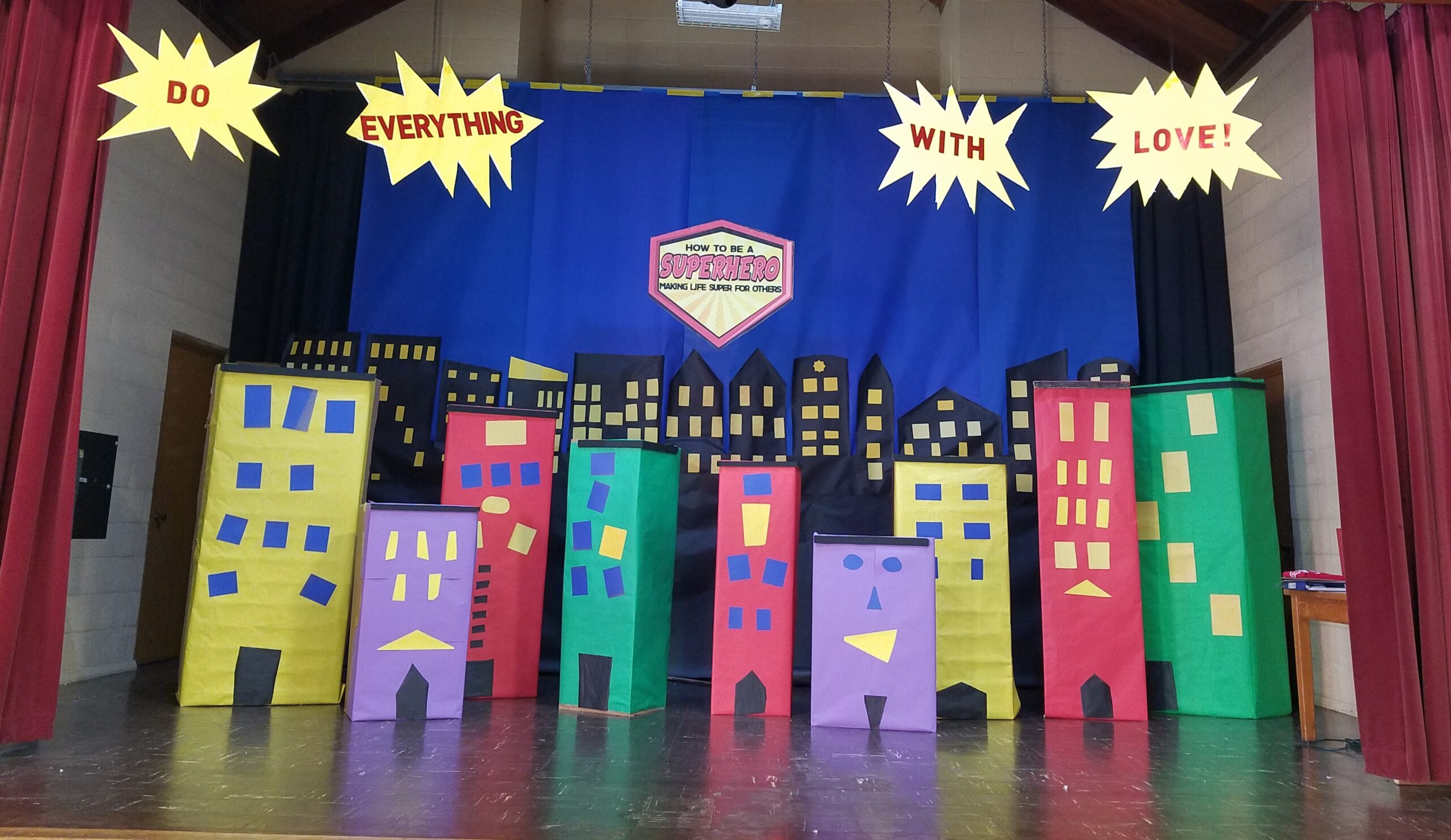 A huge thank you to all the volunteers who made this year's VBS successful. The directors, Bryan and Mary Beth, sincerely thank you. We look forward to seeing what God has in store for us next year.
To the families that attended we pray that your family is continually reminded of the message to 'do everything with love' as you go about your everyday routines. We loved spending time with you and getting to know your families. We regularly do ministry events together and hope to see you again soon.

If you would like to be added to our Children's and Families' ministries email list click the button below.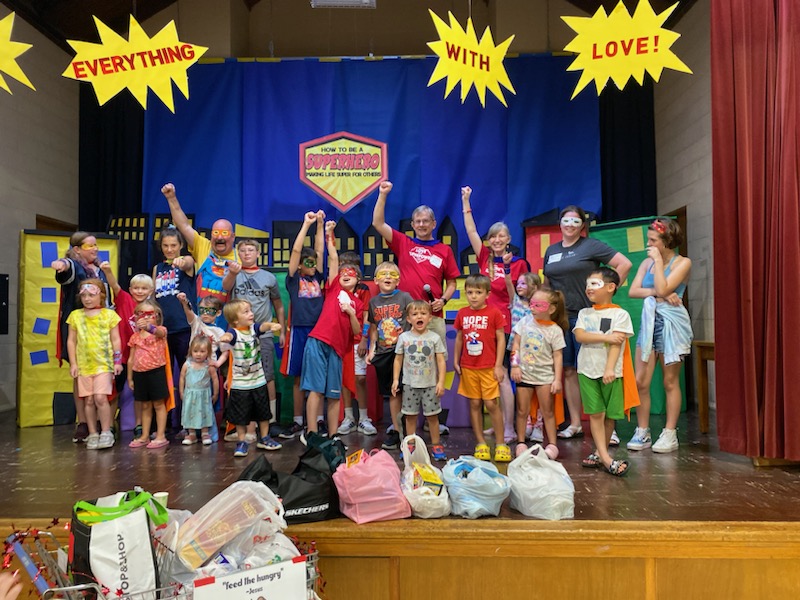 What is a family VBS?
Family VBS is where children and their grown-ups participate in the activities and learn together.
May I drop off my children and leave?
No. The experience is designed to be done together as a family.
What ages may attend?
Because children will be supervised by their guardians there isn't an age limit. You may bring your whole family. Teens are welcome to volunteer; contact MBWynne@LHUMC.org to sign them up.
Do I have to register ahead of time?
YES! We need to have a headcount to have enough food and supplies. Register below.
What's for dinner?
Yummy children's favorites like chicken nuggets, tacos, hot dogs, pasta, and pizza.
Who is hosting?
The churches of Linthicum Heights United Methodist, St John Lutheran, and Ferndale United Methodist are pairing up to bring you a fabulous, fun VBS experience.
Where is it being held?
The evening will begin in the fellowship hall of Linthicum Heights UMC with dinner and the opening ceremonies. We will then all go to the front lawn for the activity stations.
Absolutely nothing! Everything is free.
Questions: MBWynne@LHUMC.org