NCEON Baskets
On Wednesdays baskets are left on the porch outside the church office so that you may leave non perishable food items for NCEON. You may drop your items off from Noon to 4pm
needs the following items:
Canned Vegetables: green beans, peas ,corn, tomatoes, mixed vegetables, beans (any variety), and fruit, as well as small canned goods for walkers.

Breakfast: Pancake mix, syrup, small jars of peanut butter

Dairy/Baking: Milk (canned, powdered, or boxed), Salt, Sugar

Meats: Canned Tuna, Chicken, or Ham. Spam, (Hot dogs and Frozen chicken – NOT to be dropped off at LHUMC)

Soups: Large cans of Hearty Soups, Ramen Noodles, Chef Boyardee canned items

Paper Products: Toilet paper, Paper towels

Coffee: Ground, Tea Bags

Miscellaneous: Ketchup, Mustard, Mayo, and Sugar free items for diabetics
Monetary Donations: Always welcome but must be sent directly to NCEON, 304 5th Ave SE, Glen Burnie, MD 21061
If you are looking for a retirement job, come and volunteer! We need people to pick up food items from Giant, BJ's, WaWa, and Chick Filet! If interested, please contact NCEON at 410-766-1826
Outdoor Celebration 4pm Saturdays
Indoor Celebration 9am Sundays
Online Worship 8am Sundays
(((((((((((((((((((((((((((((((((((((((((
Reservations no longer required.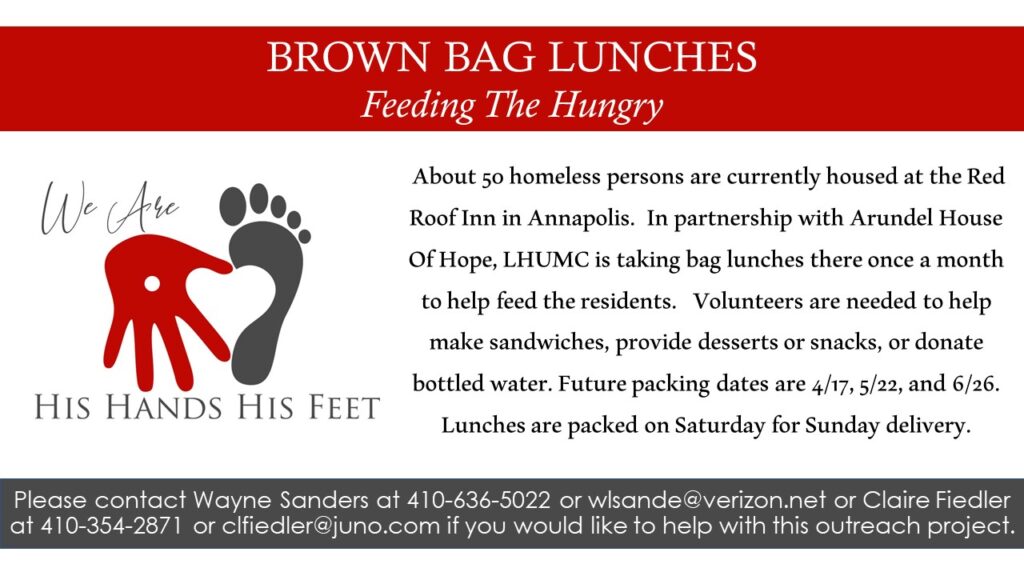 Due to COVID, Arundel House of Hope was not able to hold its annual Bid for Hope event in February. We are pleased to announce that we will be holding our 15th annual Bid for Hope event online. Just as in previous years, our event will be a silent auction and raffle with numerous exciting prizes on which you can bid. The auction will start at 8am on April 14, 2021 and run until 4pm on April 17, 2021. I have attached the link for the event website. The items available for bidding will not be posted until the date of the event; however the site will allow you to purchase raffle tickets ahead of time. In addition to the items available for bidding, the site will offer a link to make a direct donation to Arundel House of Hope and a link labeled Fund a Need which will allow you to donate money towards a specific cost associated with our clients. Please take a moment to familiarize yourself with the website, recognize our sponsors, make a donation and buy raffle tickets. We are very excited to offer this virtual alternative to our annual event. Thank you, as always, for your continued support of Arundel House of Hope and for giving back to those in need.

Prayer Warriors
Prayer cannot be overestimated. Prayer moves the hand of God. Our Church is a body of believers dependent upon prayer, and committed to God's sovereignty.

Our most recently shared prayer requests:
Family of Ashley McHugh (McHugh and Kroedel Families)
Charlie Doyle (Dottie's grandfather) and the Doyle Family
Buster (Golden) Helmick and his wife Nouvelle
Out of respect and care for the privacy of our church family, we do not reveal the specifics related to an individual's request for prayer. Our Lord and Savior knows the need. In prayer, we join together to invoke the power of the Holy Spirit.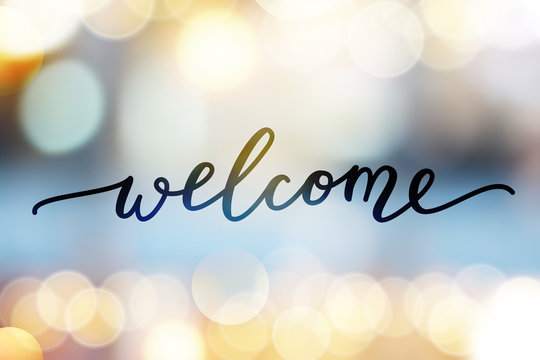 We have a very special way that all can be involved in our worship experience at our church-
Here's an opportunity to serve-
We need additional volunteers to serve as Ushers/Safety Angels and we also need volunteers to work at our Welcome Table with temperature screening and registration. We'll provide brief training prior to your beginning these duties and you'll be ready to serve.
Please prayerfully consider if you would like to serve in this special way. This is also another opportunity to warmly welcome all to LHUMC. Please contact Dan Hiltz and Megan Rene if you would like to be added to our list of volunteers. You can email us at dhiltzy@gmail.com and mnrenes@gmail.com.
Thank you for considering this request,
Online Giving: No Worries:

If you wish to have your gift automatically withdrawn from your checking or savings account or charged to your credit/debit card, you may click on the One-Time Gift link to access our online giving setup page. The Recurring Donation option allows you to ensure that your gifts are received by the church on a regular basis, even if you are out of town, in a Bible study or teaching Sunday school.
if you use offering envelopes and have not received them they are available from the church office. Due to lessening of funds we are unable to mail the boxes because of the expensiveness.
Please make arrangements to pick up your offering envelopes by calling the church office.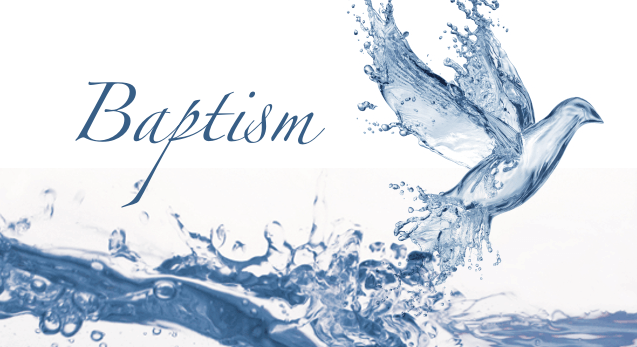 WELCOME TO THE CHURCH FAMILY
Son of Christen & James Rintamaki
Baptism is being rescheduled.
Son of Carly & Austin Naehrig
Baptism scheduled for May 2
Noelle is also the grandson of Carol Wellham